I've been thinking, I've been selling my adopts for an awfully low price. I've been selling them for 25

when 80

equals a dollar, so I decided to up the price a bit, I think they'll still sell well, they're super cute! If you would like a custom hybrid like these done, please visit this journal: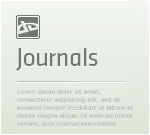 Point Commissions and Customs OPENChibi Commsions: closed
Regular drawing: 20 points
- one character
-A simple background if you ask for one.
:thumb326711146:
:thumb326040530:

+ extra character: + 15 :points: each

+ detailed background: + 15:points:

:bulletyellow: Don't be afraid to put as much detail as you want into the commision.
:bulletyellow: I do draw: Pokémon, chibis, animals, My little pony, people, some nudity, and violence.
:bulletyellow: I don't draw: Sex themes, males

Pokémon Hybrid Customs: open
Per adoptable: 50 :points:
:bulletyellow: Choose your 2 species to create the custom; or,
:bulletyellow: Choose one of the species you want and h
Some of these were inspired by ideas given to me in a recent poll of mine, it's still up on my page if you want to check it out.

mew/furret SOLD to *
Kiraka16

pichu/skitty SOLD to ~
Unease-el-zorro

SOLD to =
VogelSprache

skitty/flaafy SOLD to =
Iko-Kawaii

zangoose/pikachu GIFT for ~
SariaNeko
for catching my kiribian

zorua/joltik SOLD to *
Furries-In-A-Blender

swablu/probopass SOLD to !
CutieP0x

mew/altaria SOLD to *
Kiraka16
Done with prismacolor markers, time taken, 4 1/2 hours maybe